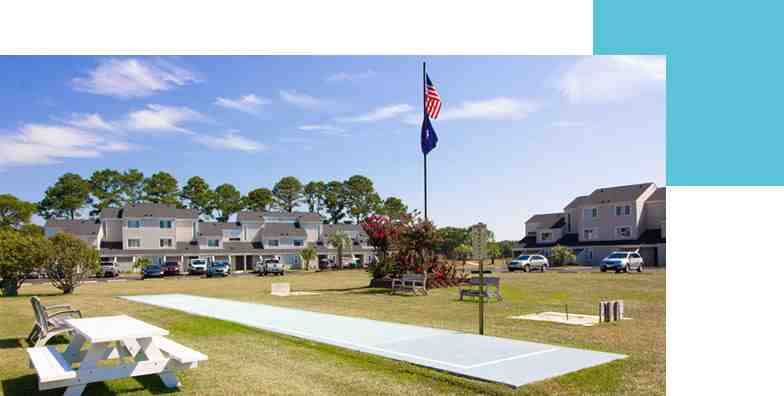 Deercreek Amenities, On-site Activities and Area Attractions
Deercreek is the solution for people who have different interests. Our units are fully equipped, with amenities that, quite simply, make your vacation even easier. We have many on-site activities for those who like everything conveniently located. And we are very close to a host of area attractions.
Come explore with us:
This is your home away from home – our goal is to make sure you have what you need to have a good time, and yet, include services that help you pack less and enjoy your trip even more! Our unit amenities include:
Eat in
Sometimes, the days are easier when you can have breakfast and lunch in your home away from home. And when long days seem more relaxing with dinner in, our units include fully equipped kitchens.
Keep it simple
All units come with a full-size washer and dryer, as well as a hair dryer – so pack less if you want! Units also contain an iron and ironing board and a vacuum cleaner – if you need them.
Entertainment
All units have a TV with remote in the living room and all bedrooms. And you also have a DVD player in the unit – just in case!
Parking
Overflow parking is available, in case others are joining you.
WIFI
Of course, we have free internet access.
Grills
Each unit comes with it's own charcoal grill. Gas grill and picnic tables available in our common area.
Relax on premises and keep everyone happy with activities for young and old.
What's your pleasure? Water sports, golf, shopping, theatre, or adventures – whatever your family is attracted to, it's nearby! Take a look at the following various attractions a short distance away from Deercreek.